Methods
Cultivation Methods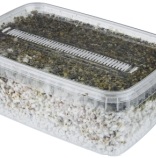 Ready-To-Grow
A brief explanation of the ready-to-grow cultivation method, as used in some of our mushroom grow kits.
Read more »
Rice Flour Cake
A brief explanation of the Rice Flour Cake (PF-Tek) cultivation method, a popular method used by many mushroom cultivators worldwide.
Read more »
Materials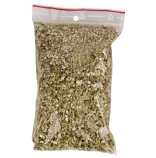 Vermiculite
Vermiculite is used as a casing layer for all our mushroom grow kits. The top casing layer provides a good humid and protected environment for young mushrooms growth. It is also used to increase the air content of the growth medium in the Mushroom Grow Kit Basic.
Vermiculite is a naturally occurring mineral. Processing in special furnaces at a temperature of about 750 ° C results in a sterile, accordion-like grain, which contains millions of microscopic air cells. Besides the large air capacity vermiculite has also excellent moisture retention capacity.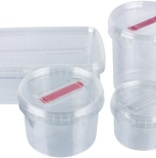 Cultivation box
The Microbox consists of a polypropylene box, with a hermetically closing lid equipped with a filter. The filter allows contaminant free gas exchange, while keeping humidity in. Both container and filter retain their properties between -5°C and +135°C (23°F and 275°F), and can be autoclaved several times.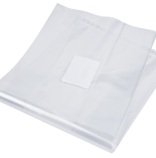 Cultivation bag
The Unicorn polypropylene bag with microporous filter patch allows contaminant free gas exchange but keeps humidity in. Air exchange is essential for healthy mushroom fruiting. During spawn run the mycelium generates large quantities of co2.
Unicorn bags can provide gas exchange, but exclude water vapor, so your grow kit does not dehydrate. Provides a perfect environment for mushroom growth.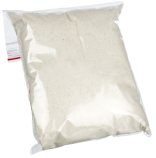 Rice flour
Organic rice flour milled in the traditional way by the White Mill in Nijmegen. To grind their grain, De Witte Molen makes maximum use of wind power. Rice flour is used as a growth medium in the Mushroom Grow Kit Basic.